Work on the development plan of the boulevard is underway
A regular working meeting was held at the Ministry of Finance and Economy of Adjara regarding the discussion of the research part of the Batumi Boulevard Development Plan and the working version of the coastal development.
At the presentation, representatives of Bau Design Ltd presented the members of the inspection team with a coastline development plan and research documentation for the entire project area of the boulevard, including an analysis of existing urban planning documents and the research on Batumi Boulevard. The analysis of the research includes historical-architectural, as well as archeological and dendrological researches of the old boulevard.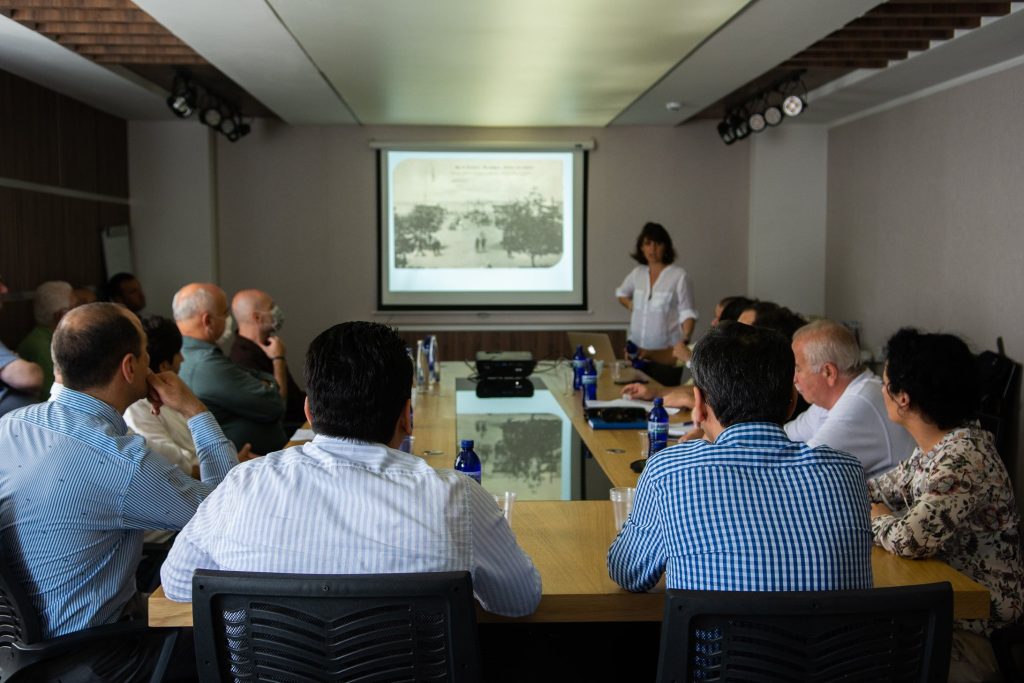 The working meeting was attended by Jaba Putkaradze, Minister of Finance and Economy of the Autonomous Republic of Ajara, members of the group – Sulkhan Glonti, Deputy Minister of Finance and Economics of the Autonomous Republic of Ajara, representatives of Batumi Boulevard and non-governmental organizations, as well as parties involved in the project.
The presentation was led by the project team involved in the development of the development plan. As mentioned at the meeting, the presented development concept will help to plan the coastline perfectly, to clearly outline the long-term development directions and priorities of the seaside boulevard. The coastal development plan includes functional zoning, design of buildings as well as catering facilities, arrangement of beach infrastructure, etc.
During the meeting, members of the inspection team discussed in detail the project documentation submitted by Bau Design, listened to recommendations on the work to be carried out on the existing facilities, as well as on spatial territorial development, and presented their comments and opinions on this issue.